You've almost certainly heard of Aspen, the ritzy ski resort in the Rocky Mountains about three hours west of Denver, but have you ever heard of the Roaring Fork Valley, which spreads out northwest of Aspen and Snowmass Village for some 50 miles along the Roaring Fork River? It is not only a unique geographic formation, but it includes a number of quaint little towns that capture the essence of the West and offer rural real estate that comes with a wonderful lifestyle up in the mountains.

While Aspen is the crown jewel, other places to find gorgeous Roaring Fork real estate include Basalt, Carbondale, Crystal River Valley, and Marble. Each of these communities has an identity and personality all its own, making the entire valley a special place. As their names indicate, these towns have a rich mining history dating to the late 1800s. While there are plenty of activities – as well as dining and shopping – in each of the little towns, the ski slopes of Aspen are just a short drive away.

The Roaring Fork Valley has been described as one of the most affluent regions in Colorado, and the number of beautiful luxury homes for sale reflects that status. It makes sense that now is a great time to be moving to Roaring Fork Valley. Although the economy has started to reopen, many professionals have been able to continue to work from home, a trend that began during the height of the pandemic.

With spacious homes in a gorgeous setting, any one of the towns in the Roaring Fork Valley is ideal for mixing your career and an outdoor lifestyle that includes skiing in the winter and camping, whitewater rafting, fly fishing, mountain biking, and hiking during the gorgeous summer months.

To begin your search for Roaring Fork real estate, hire an experienced real estate agent who knows each of the communities and all that they have to offer. Here is a look at some of these towns, from Aspen all the way down the valley: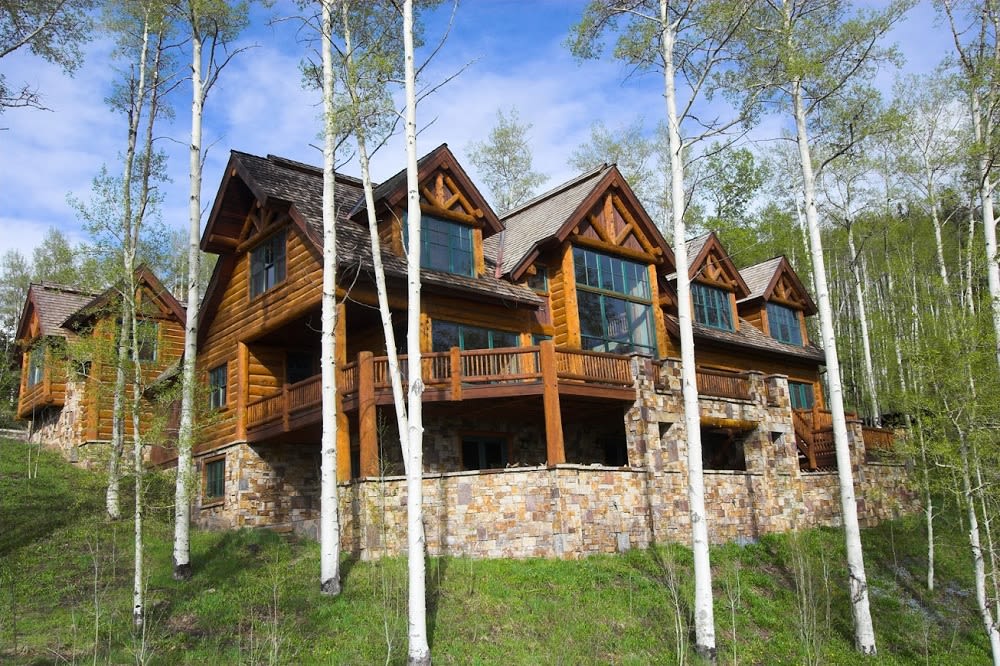 Aspen
Aspen is a town of about 6,600 people renowned for its world-class skiing and the many billionaires and celebrities who either have a home there or spend time there enjoying its many attractions. The historic town is known for its luxurious mountainside homes and estates. Locals have even nicknamed Red Mountain "Billionaire Mountain" for its rich and famous residents.

These homes come with breathtaking price tags, often costing in the tens of millions of dollars. One recently sold for a whopping $72.5 million. According to Realtor.com, the median listing price of a home in Aspen was $2 million in July, which is down 32.4% year-over-year. The high was a blistering $3.9 million last August.
Basalt
Basalt is a town of about 4,000 located about 20 miles northwest of Aspen. Besides being a great place to live, it is a vacation paradise known for trout fishing on both the Frying Pan and the Roaring Fork rivers, as well as whitewater rafting. Other activities include mountain biking, hiking, and cross-country skiing in the winter.

According to Realtor.com, the median listing price of homes in Basalt was $1 million in July, although homes range in price all the way up to $19 million.
Carbondale
Carbondale is a lively community of about 6,500 located between Basalt and Glenwood Springs. It is also known for outdoor activities such as whitewater rafting, kayaking, fishing, and biking. It is home to Golf at River Valley Ranch, a scenic layout with incredible mountain views and some holes set right along the river. After a long day of activities, you can soak in the relaxing warm waters of Penny Hot Springs on the bank of the Crystal River. Additionally, Carbondale's thriving downtown is the place to go for dining, shopping, and galleries.

Homes are more affordable in Carbondale than in the neighboring mountain towns. According to Realtor.com, the median listing price of homes in Carbondale in July was $939,500. That's an increase of 28.95 year-over-year, a sign of the community's popularity with home buyers looking for great quality of life.
Marble
The tiny town of Marble is located west of Aspen in the Crystal River Valley. There are only a handful of homes for sale in this community of 115 people, ranging from $650,000 to $2.9 million. There are also vacant lots for sale, perfect for building a dream home in the mountains.

Although it's somewhat remote, there are plenty of outdoor activities in and around Marble, including fishing and hunting, horseback riding, cycling and hiking, and great access to the backcountry.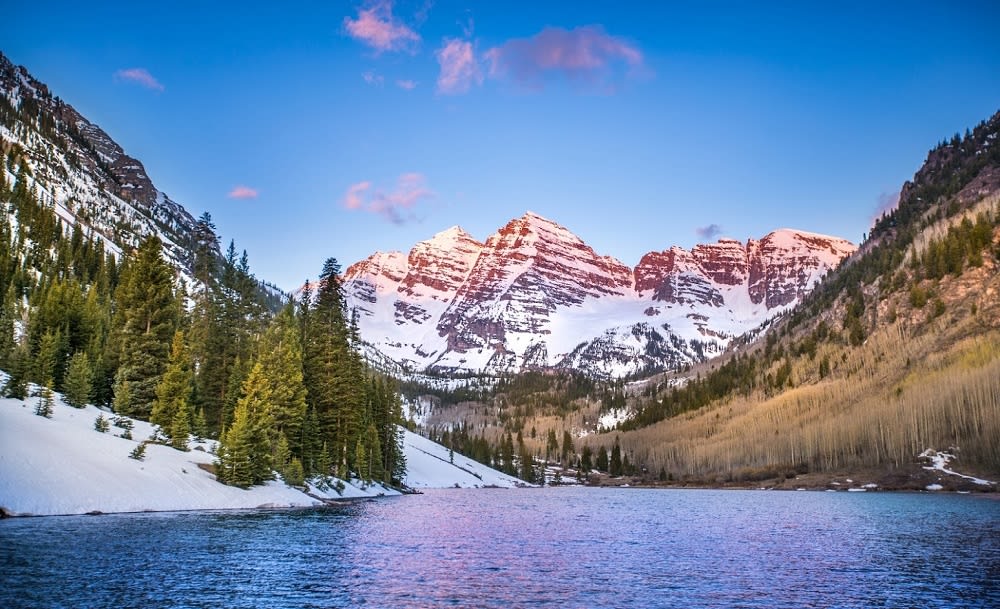 Buying Homes
There are a few steps you need to take before moving to Roaring Fork Valley and starting a new life in a dream home in this mountain paradise.

First, set a budget for how much you can comfortably spend on a home and visit mortgage lenders to get pre-approved for a loan. Interest rates remain low, meaning you'll have more money to spend on a home. Next, hire an experienced real estate agent who knows the valley well, from home price trends to what kind of houses each community has.

While you might have already started checking online listings for Roaring Fork real estate, the best way to get a feel for each of the communities is to take a drive from Aspen and visit each one, spending as much time as possible in each locale to get a sense for the types of homes available and the overall lifestyle.
If you'll be moving to Roaring Fork Valley in 2021, contact Neighborsly Home Group for all your needs.