Are you getting ready to sell your Denver-area home this fall or winter? Do you want to make sure your Denver realtor is using all the techniques needed to attract your ideal buyers and encourage high offers? The top realtors in Denver are successful for a reason: they have the knowledge, strong teams, and marketing tools at their disposal that get homes sold successfully. Whether you've already chosen a realtor to work with or you're still in the market, keep in mind the following tools the best agents use to promote houses for sale.
1. Quality websites and landing pages
If your realtor doesn't have a website that is attractive, mobile-friendly, and easy to navigate, you need to look for a different agent. In this day and age, a high-quality website is necessary for top realtors in Denver to stay ahead of the curve. Not only do their sites tell their stories and give information on why sellers should work with them, but they are also a place to promote their listings.

In addition to a quality agent website, a realtor should also be using landing pages to promote individual listings. A landing page is a one-page site created for a specific reason: to sell your home. It can be a part of the agent's larger site but has its own link that can be used in the listing and other marketing materials so interested buyers can go straight to the page rather than having to navigate the full site to get there.

An effective landing page has professional images of the home for sale, details on the house, and a call-to-action, such as "click here to book a showing."
2. A teleconferencing tool
Though open houses and in-person showings are back on the table, there are still plenty of prospective buyers who would rather do most of their looking and negotiating virtually. That's why the top realtors in Denver are experts at teleconference tools like Zoom and Microsoft Teams.

An agent can visit with people who have questions about your home, sign paperwork, and meet with other real estate industry professionals without either party having to leave their office (or living room). Though your agent should also be willing to meet prospective buyers in person, having a strong handle on teleconferencing tools is an important asset.
3. Social media ad campaigns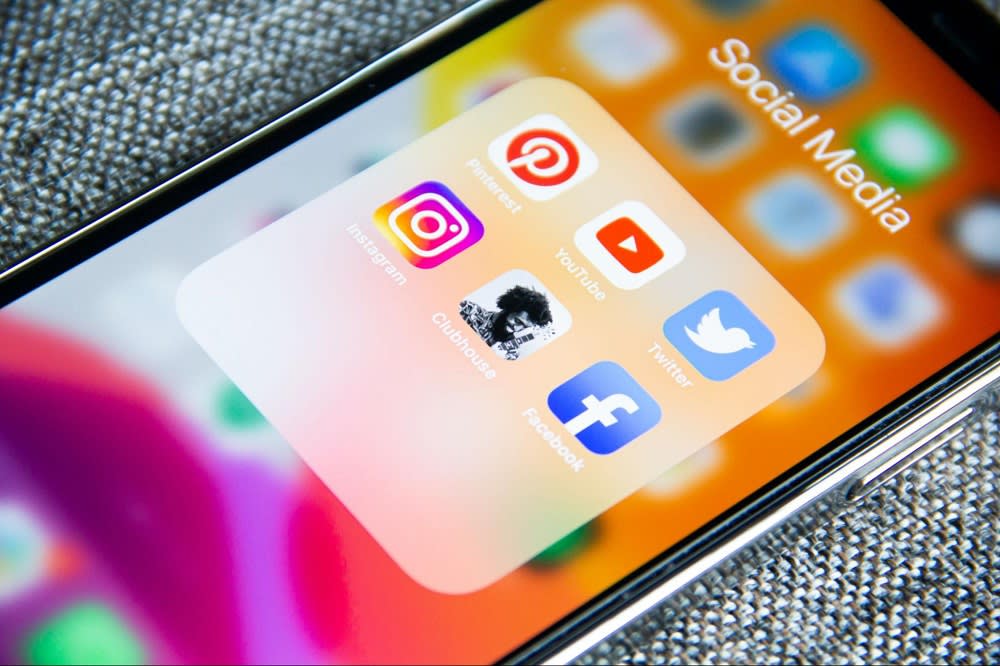 Though social media is a place to connect with family, watch funny videos and browse uplifting content, it's also a place where many prospective buyers first become aware of homes they are interested in.

Your Denver realtor needs to be harnessing this powerful tool by creating social media ad campaigns on platforms like Facebook and Instagram to market your home to a custom audience. Based on demographics such as gender, geographic location, and other interests, a target audience can be narrowed down so that only your ideal buyers will see your ads. Your Denver realtor will then be able to get detailed analytics on how each ad performed so he or she can tweak the ads to deliver results.
4. Google Ads
When a prospective buyer types in "homes for sale in Cherry Creek" or "new homes Five Points", you want your listing to show up on the first page of results. In addition to organic SEO on your realtor's website, the way to make this happen is to develop a strategic Google Ad campaign.

Top realtors in Denver know what key phrases buyers are searching for and can bid on those words. You then pay for each click on the word that makes your listing come up on the top of search results. Though these ad campaigns can get pricey, they deliver very targeted results when performed correctly.
5. Retargeting
Even if a prospective buyer clicks on your landing page to view your listing, it doesn't mean he or she will take the next step and schedule a showing with your Denver realtor. In fact, the buyer may visit dozens more sites of homes they are interested in and forget about yours in the process.

To ensure this doesn't happen, top realtors in Denver use retargeting campaigns. Once a buyer visits your landing page, he or she will begin seeing ads for your house on sites he or she visits — including sites for other listings. This ensures your home stays top of mind and encourages buyers to take the next step and see your home in person.
6. Email marketing
Top realtors in Denver are well-connected and have thousands of connections. This sometimes allows them to sell homes to interested buyers without even marketing the home to the general public, something known as pocket listing.

To effectively stay in front of their connections, an agent needs a good email marketing system that allows them to continually deliver quality content. Email marketing platforms like Mailchimp, ActiveCampaign, and Hubspot can help your agent get ahead.

Marketing a home effectively is usually not something a seller can do on their own. Top realtors in Denver either have in-house marketing teams that are skilled in all the best tools, or they partner with outside agencies that specialize in marketing homes for sale to ensure they can create the best campaigns to sell their clients' homes.

Before you agree to hire a Denver realtor to help you sell your home, ask what types of marketing tools they use and if they have an in-house specialist or partner with an agency. This can help give you a better idea of their skill set and what you can expect once you sign up with them.

Ready to take the next step and start interviewing top realtors in Denver to help you sell your property? Schedule a time to talk to Pete Bellande about his plan for marketing and selling your home for top dollar. He'd love to help you with all your real estate needs.