The Roaring Fork Valley in Colorado has been a dream move for many. The demographic has changed over time, as the area has shifted from humble agricultural beginnings to the booming vacation destination that it is today. But what is it like living in the Roaring Fork Valley today? These are the five things to know about life in the Valley before you make the move.
Weather and Transportation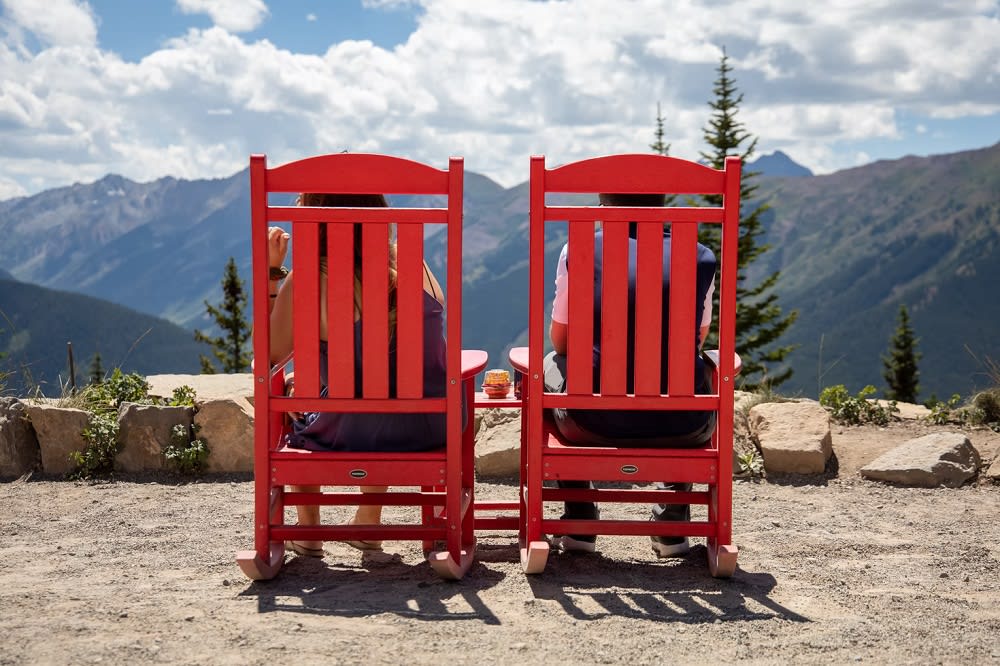 If you talk to any Western Slope Colorado local, you'll find out quickly that navigating the local weather patterns is nearly impossible. This is because the Roaring Fork Valley is home to several microclimates. While you can expect snowy winters and warm summers, there are days where you may experience sunshine, snow, and back again within a few hours. If it's raining in one part of the Valley, chances are that you can drive fifteen minutes and find some sunshine.
You'll want to keep the weather in mind for multiple reasons. Transportation is important to consider. It's a good idea to own a four-wheel drive or all-wheel drive vehicle for the snow, and keep in mind that Colorado State Highway 82 is the main thoroughfare for navigating the Valley. The
Aspen Airport
is available, but there is only one runway, and catching a flight can be tricky if the weather isn't cooperating. For Aspen locals heading towards Twin Lakes, you'll need to head over Independence Pass, the highest pass in central Colorado. In the winter, it gets some heavy snow, making it impossible to cross and cutting off access until warmer weather returns.
Local's Tip: Make sure to keep an emergency kit in your car with water, food, blankets, flashlights, body warmers, an emergency tent, a tool kit, hygiene necessities, and a first aid kit. Some areas can become treacherous in inclement weather. You don't want to get caught in the middle of nowhere unprepared.
Tourist Destination
One of the main things you should take into consideration about the Roaring Fork Valley is the tourism industry. Aspen is a major destination for folks who like to spend time skiing and snowboarding at the four ski areas nearby, including Snowmass Village. This is made even more prominent thanks to the Winter
X Games
, which have been held in Aspen since 2002. The industry is the main foundation of income for the area's hotels, construction companies, restaurants, boutique shops, and other locals.
Glenwood Springs boasts its own natural draws.
Glenwood Caverns Adventure Park
is the only mountain top theme park in America. Here, you can find the Caverns Cave Tours of the historic Fairy Caves or King's Row, the most highly decorated cave room in Colorado. Take a forty-minute guided walking tour, ride the high elevation thrill rides like the Haunted Mine Drop or the Giant Canyon Swing, then head onwards to the Iron Mountain Hot Springs. Sixteen iron-rich mineral pools sit on the Colorado River at controlled temperatures of 98-108 degrees.
Other unique things that draw tourists every year include John Denver Memorial, the Aspen Music Festival, and the trailhead for Doc Holliday's Grave. The Pioneer Cemetery Trailhead is the host of a number of older gravesites, including the infamous gunslinger Doc Holliday who died from tuberculosis in 1887.
Recreation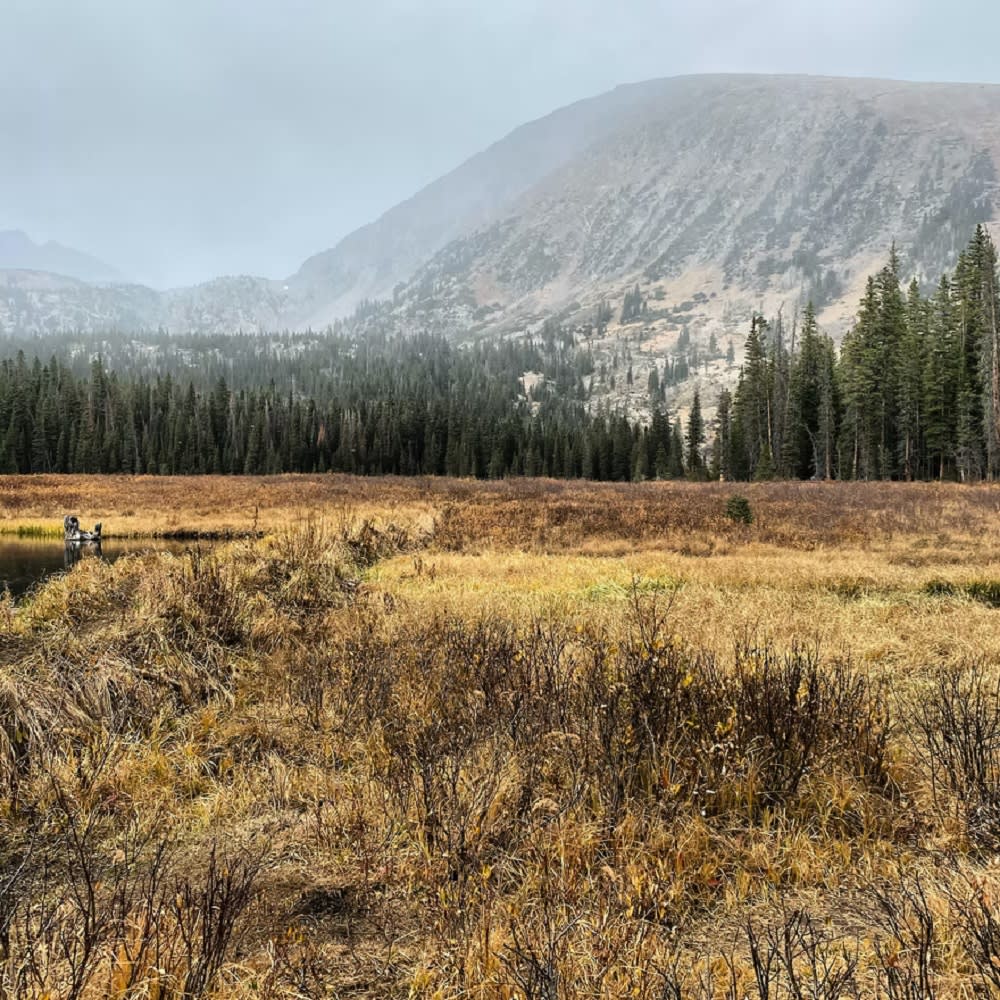 As it is situated among the Elk Mountains, the White River National Forest, the Roaring Fork River cutting through the Valley, and other various Colorado River tributaries so close by, residents have a plethora of opportunities for outdoor recreation all year long. While it's no secret that snow sports have the spotlight in the winter, there are lots of summer activities you can try.
The White River National Forest sprawls across 2.3 million acres and stands as the most visited National Forest in the nation. The forest is home to eleven ski resorts including the ski areas of Buttermilk and Snowmass near Aspen, eight wilderness areas, ten mountains classified as "Fourteeners" (mountain peaks over 14,000 feet tall), and over two thousand five hundred miles of trails. While a good portion of the White River National Forest is accessible, area rangers remind visitors to always be careful when enjoying backcountry activities, which can be dangerous.
The star of the valley, the Roaring Fork River is excellent for whitewater rafting. The watershed for the area is massive and the river offers intermediate to advanced rafters a challenging experience. The most difficult portion of the river, named Slaughterhouse, is Class Five and as you continue through the Woody Creek, and Toothache section and finish in the Cemetery section, it mellows to a Class Two. Operators in Glenwood Springs and Aspen like Whitewater Rafting, LLC and Aspen Whitewater offer half-day and full-day rafting trips ranging from mellow for families to challenging for the more experienced rafter.
The river feeds into another nearby tributary named the FryingPan River. FryingPan is a well-known location for fly fishing, as it's known as a Gold Medal fishery. Gold Medal means that the area has been designated by the Colorado Wildlife Commission as a place that provides great spots to catch large trout, in amounts of sixty pounds per acre. Ruedi Reservoir is a popular destination for boating, fishing, and camping on the FryingPan River about fifteen miles upstream from Basalt.
Fun Fact: Glenwood Springs and the surrounding areas have excellent quality tap water due to the Ruedi Reservoir and Ruedi Dam. Local municipal, industrial, and agricultural water needs are all satisfied by this 1968 project.
Shopping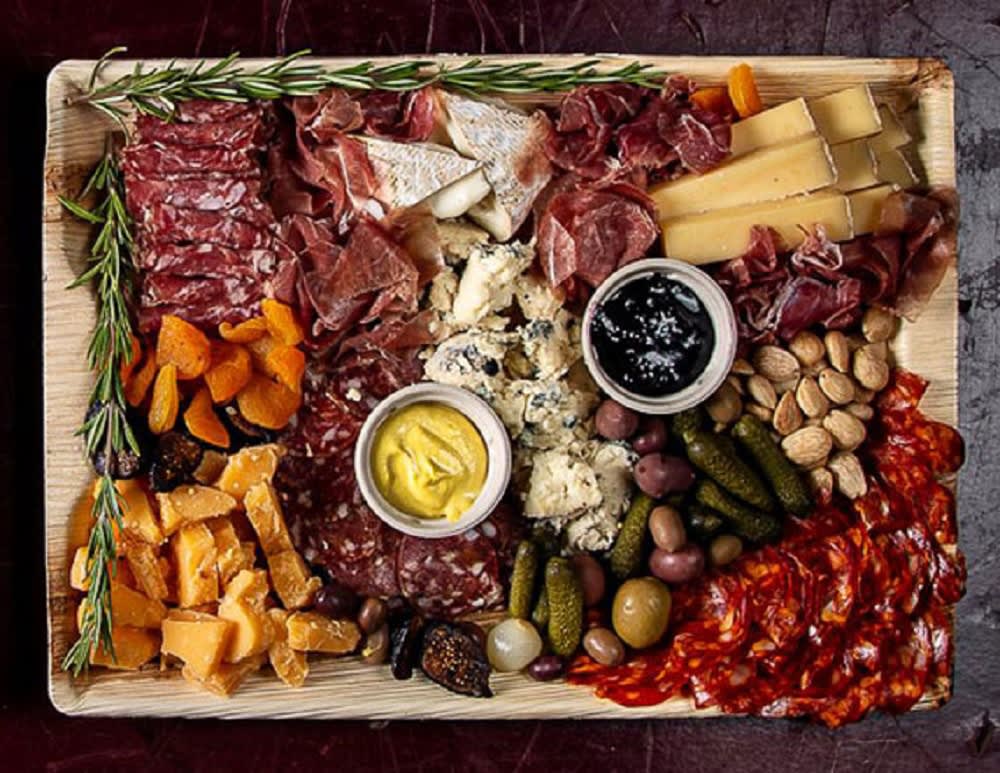 Image credit: Meat & Cheese Restaurant and Farm Shop

Roaring Fork Valley residents have some unique advantages and disadvantages when it comes to shopping. On one hand, there are few choices for grocery stores. Glenwood Springs is home to City Market and Natural Grocers, while most people in the Valley make the trip to larger chain stores to find extra options. City Market makes an appearance in Carbondale, Basalt, and Aspen. For organic shoppers, Whole Foods can be found in Basalt. MANA Foods in Carbondale is also a great choice, or take the extra step and shop at any of the local small business markets.
Seasonal stone fruits such as apples, pears, apricots, plums, and cherry trees can be found throughout the area thanks to Heritage Fruit Trees planted by settlers during the silver boom. Organic, natural, and biodynamic farming practices have become more common in this region because local agriculture is well-suited. You can find these fresh fruits and vegetables at markets such as the Aspen Saturday Market. These local markets usually feature agricultural products and food vendors. Buying specialty meats, produce, and cheeses can make you feel as if you're visiting shops in the countryside for only the finest fare. If you don't catch one of the markets on their designated days, visit local shops like the
Meat & Cheese Restaurant and Farm Shop
, and the Butcher's Block.
Schools
Students in the Roaring Fork Valley have access to a variety of public and private schools. The Roaring Fork School District has a B+ overall rating on niche.com and includes a number of local public schools. Basalt, Glenwood Springs, and Carbondale all have their own set of elementary, middle, and high schools. The average student-to-teacher ratio is fifteen students to one teacher.
For residents who are interested in a private school or Montessori experience for their children, Carbondale, Glenwood Springs, and Aspen are the places to find one best suited to your needs. Waldorf School on the Roaring Fork, Aspen Country Day School, and The Skylark School are some great private schooling institutions in the Roaring Fork Valley.
The Roaring Fork Valley is the ideal place to be close to nature, live in a historic area, and experience a depth of lifestyle luxury you didn't know you needed. Relax and rejuvenate amongst the great outdoors! Thinking about moving to the Roaring Fork Valley?
Contact Pete Bellande
, a Denver realtor who is experienced with Roaring Fork real estate.